RCIA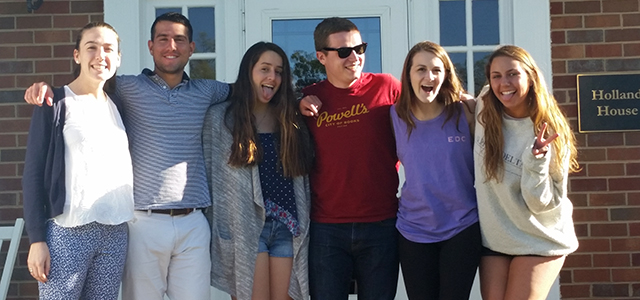 Welcome! We are extremely glad that you have decided to enter into the Catholic Church, or you're at least thinking about it! The RCIA, which stands for Rite of Christian Initiation of Adults, is a process through which non-Catholic men and women enter the Catholic Church. Whether you've never been baptized or you were baptized in a different Christian faith, we invite you to participate in this spiritual journey.
If you are already Catholic, but you have not entered into full communion with the Catholic Church (meaning you haven't received your First Communion or Confirmation), we can help, too! The process is slightly different, but the same end result.
The RCIA is first and foremost a process.
To see it as a static program would do injustice to the dynamic nature of the Rite. The RCIA is for and about people: people on the move, people being remade in the image of Christ, people being reborn in the Spirit, people on a journey toward faith—and people whose faith journey cannot be programmed because programs as such do not cause conversion; only God brings about conversion.
The RCIA is a community experience.
The initiation of adults is about the Christian community initiating new members into itself, and therefore it must take place in community.
The RCIA ministry is basically one of witness and hospitality.
The document is particularly strong in this respect when it says: "the initiation of adults is the concern and business of all baptized." (RCIA, #41)
The RCIA is ongoing and multi-dimensional.
Christians are made, not born. That means that there is nothing automatic or instantaneous in the initiation of adults. Conversion takes time.
While doctrinal instruction is a part of the process, the initiation of adults aims at changing the heart and transforming the spirit. The RCIA includes all aspects of parish life.
The RCIA is a step-by-step journey punctuated by corresponding rituals.
The process is divided into four basic steps. Between each of the steps, the community celebrates a special ritual which brings closure to the preceding period and moves the candidates into the next.
The RCIA restores the baptismal focus of Lent, and reinstates the Easter Vigil as the honored time for initiation.
The whole initiation process centers on the candidates' gradual incorporation into the Paschal Mystery—the mystery of Christ's life, death and resurrection.
Would you like more info, or do you just need to talk? Contact us using the following form!