CCM Newsletter
Read all about it! Check out the latest articles in The Catholic Phoenix, Elon CCM's official newsletter. The Catholic Phoenix is mailed twice a year, once each during the fall and spring academic terms. If you would like to be on our mailing list, please contact with your mailing address.
Latest Issue: Fall 2021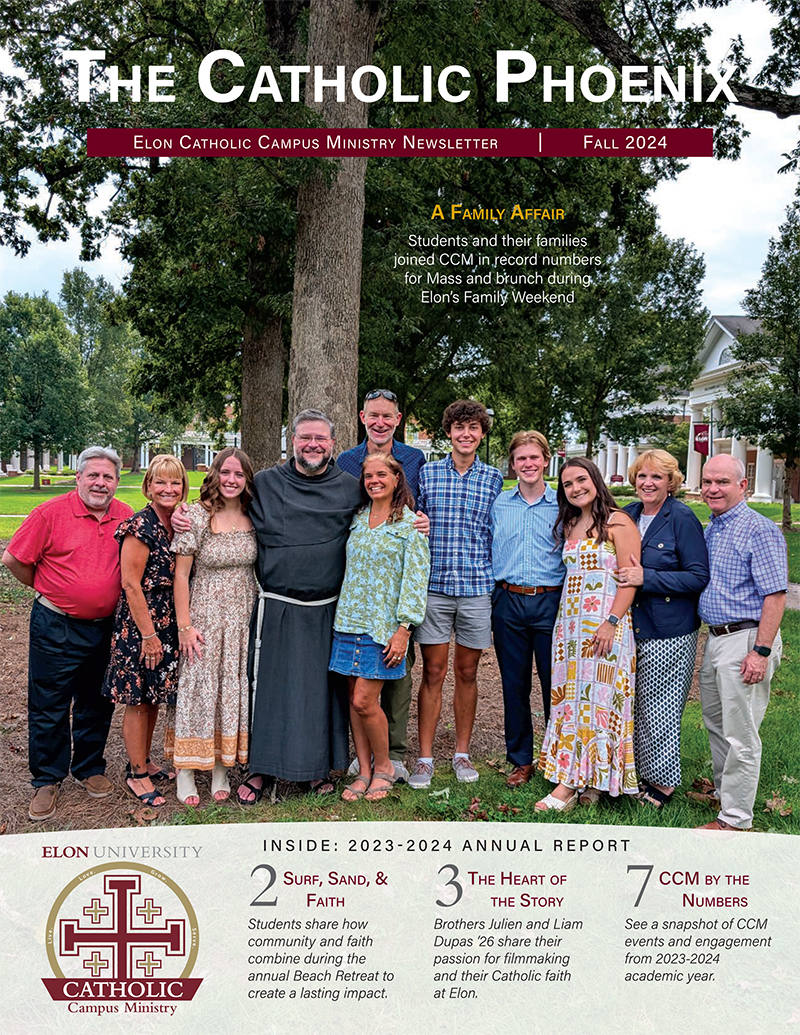 Download Issues
Select any of the current or past issues of The Catholic Phoenix to read it in PDF form.