Live at the Holland House
Holland House, the former home of two Elon presidents, now serves as residential housing for Elon students. The second floor of the Holland House boasts some of the largest rooms on campus, with 3 single bedrooms, 1 double bedroom, and shared bathrooms. The first floor provides a front porch with rocking chairs, full kitchen, dining room, living room with TV, study room, and laundry facilities. The first floor is also the official university space of the Catholic Newman Center and is used by Catholic Campus Ministry to host programs and activities sponsored by the organization. Living at the Holland House does not require participation in the occasional downstairs activities, but residents are certainly welcome to join!
If you're ready to apply, just click on the link at the bottom of the page!
1 / 12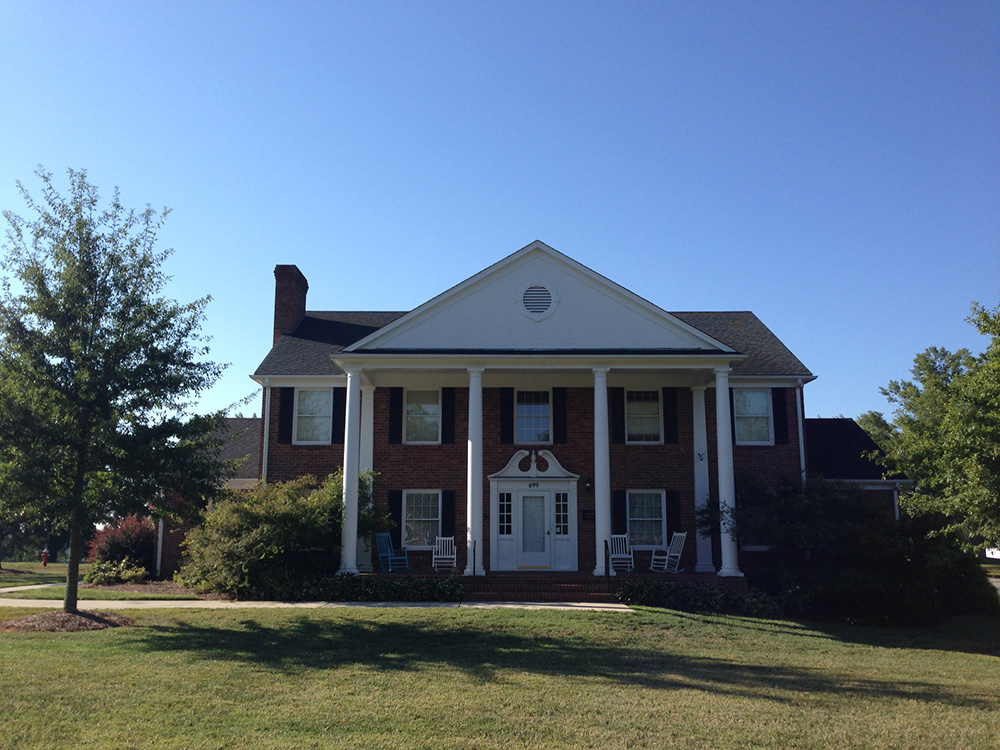 Holland House (front view)
2 / 12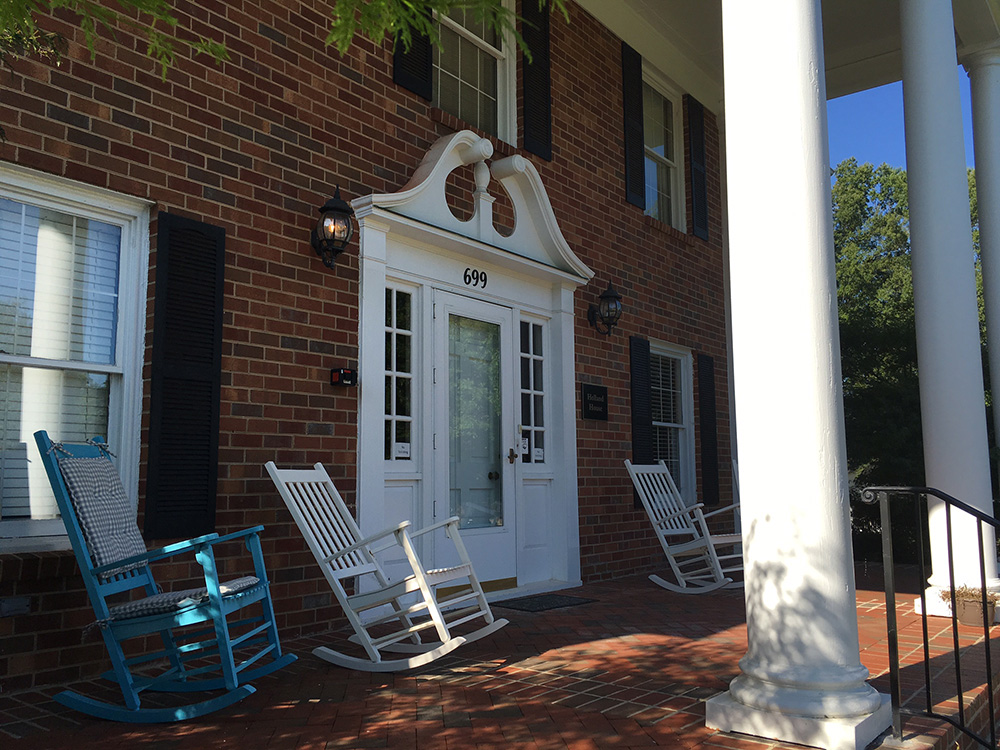 Holland House Rocking Chairs
3 / 12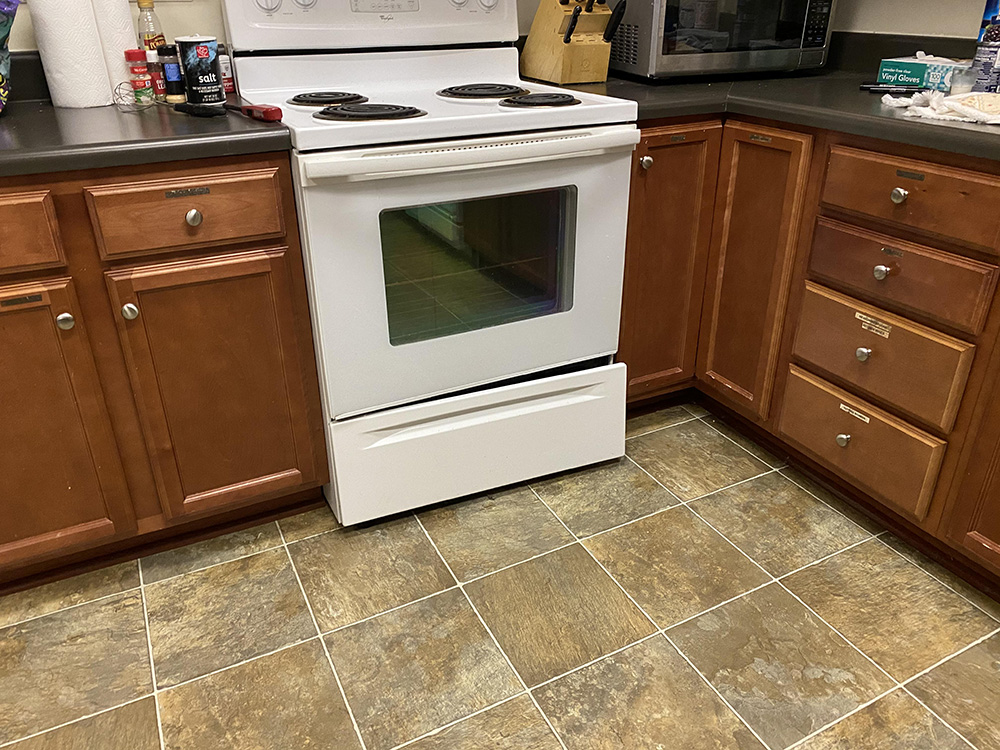 Kitchen
4 / 12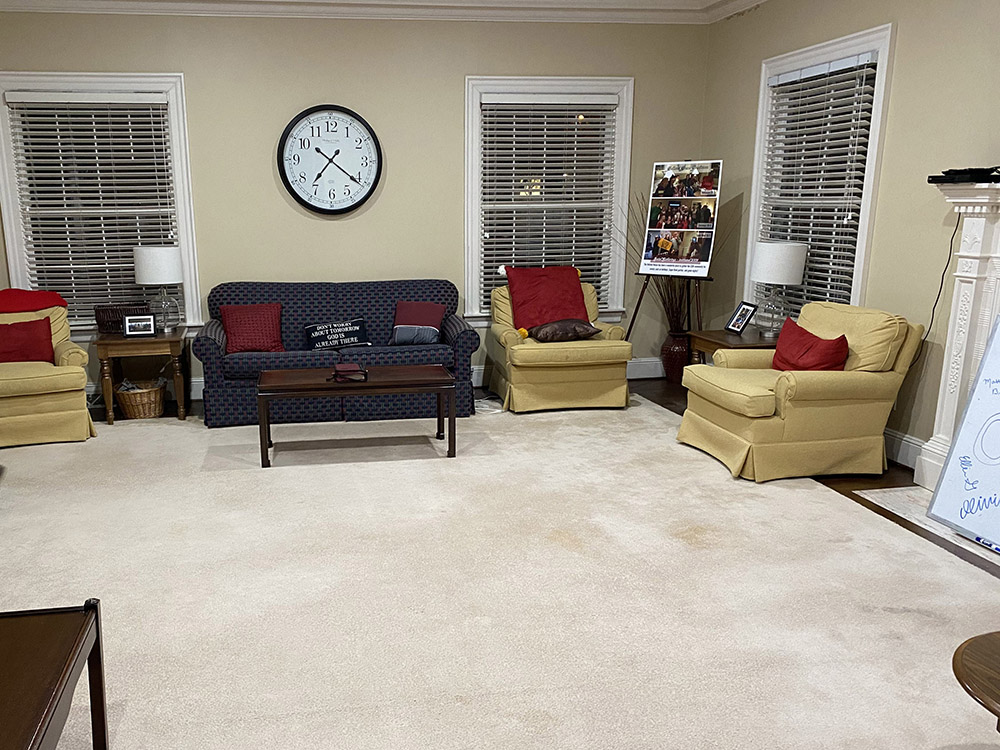 Living Room
5 / 12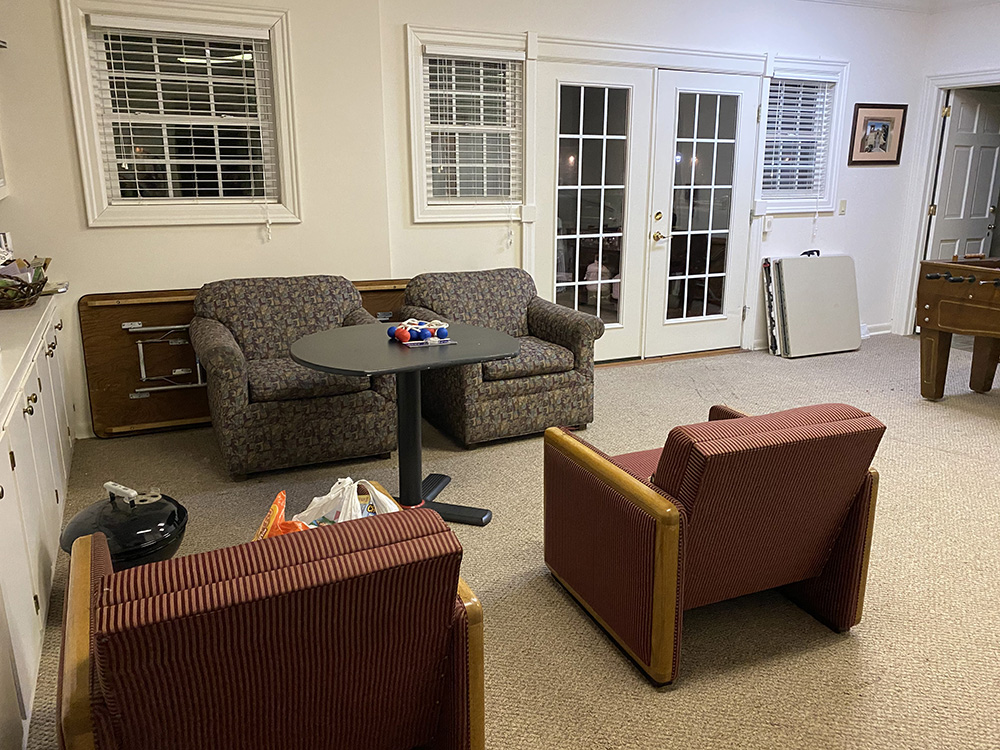 Study Room
6 / 12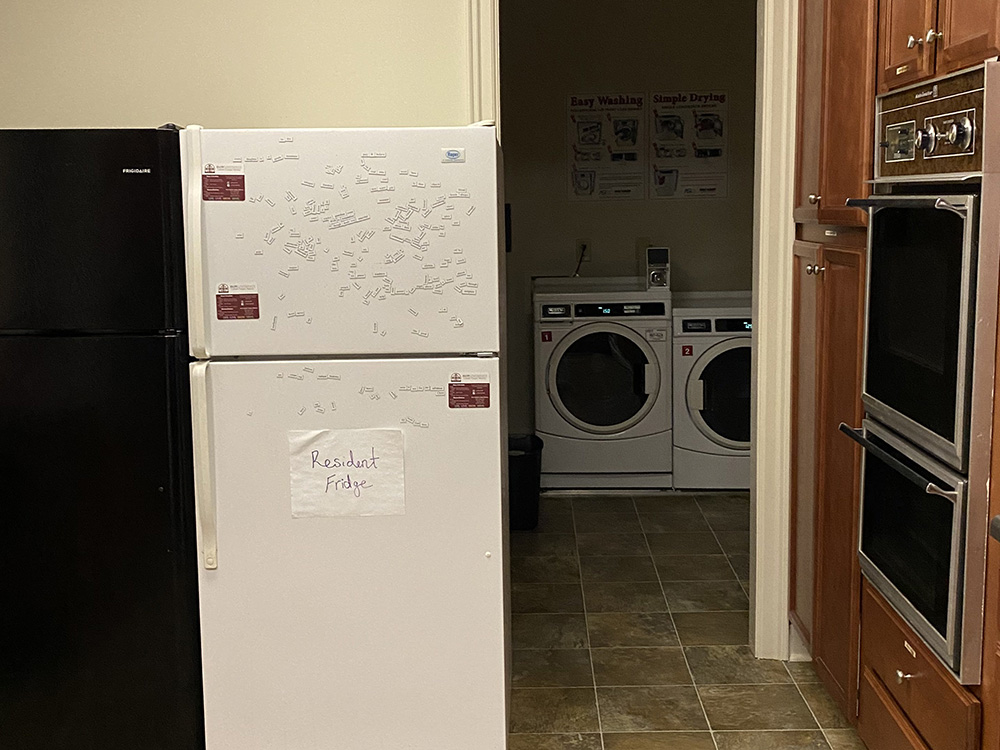 Laundry Room
7 / 12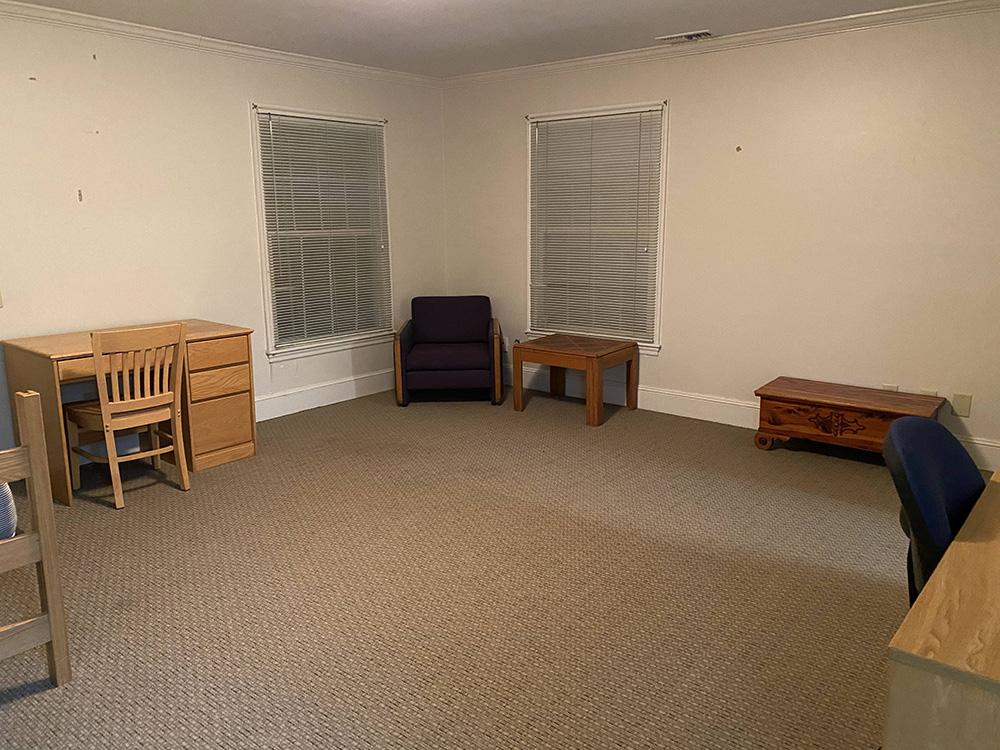 Bedroom
8 / 12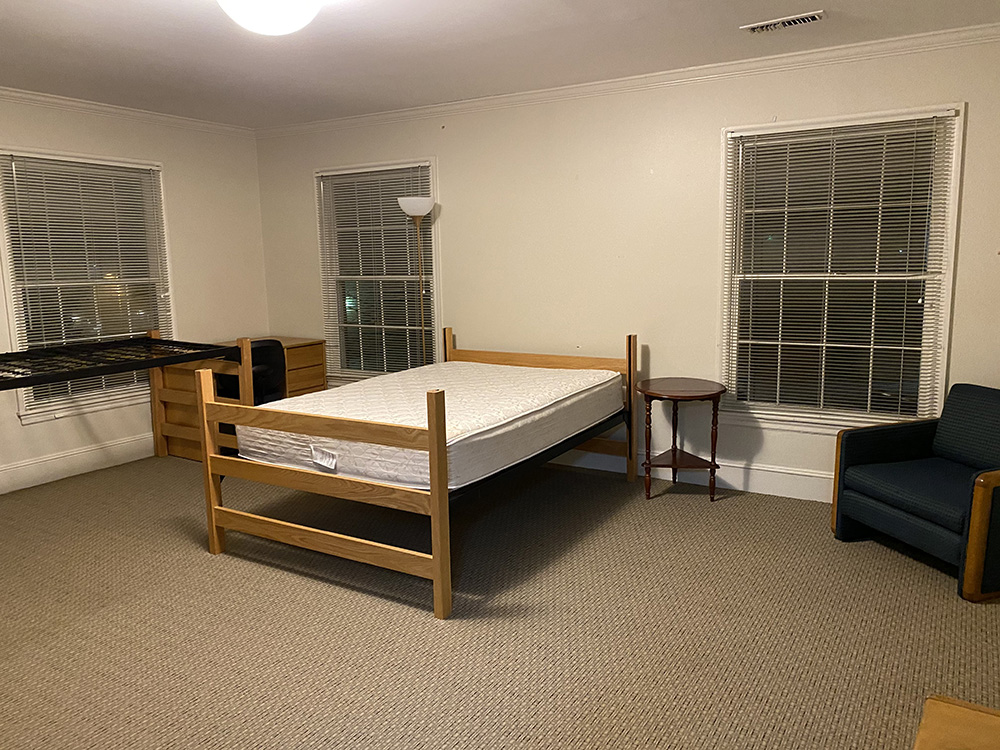 Bedroom 2
9 / 12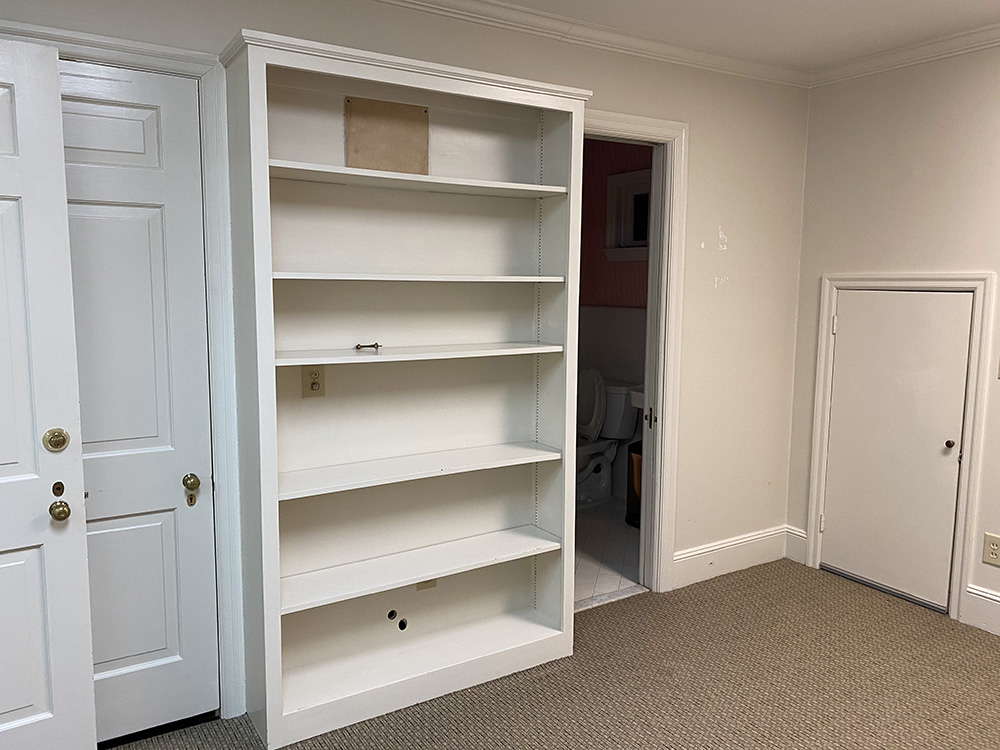 Bedroom 3
10 / 12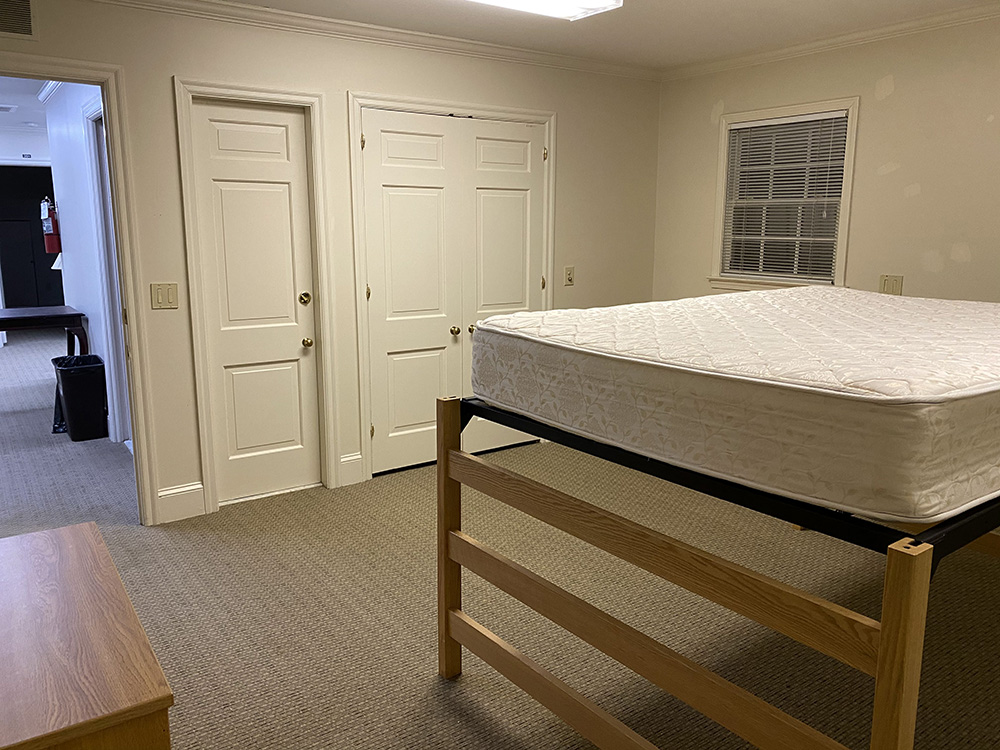 Single Bedroom
11 / 12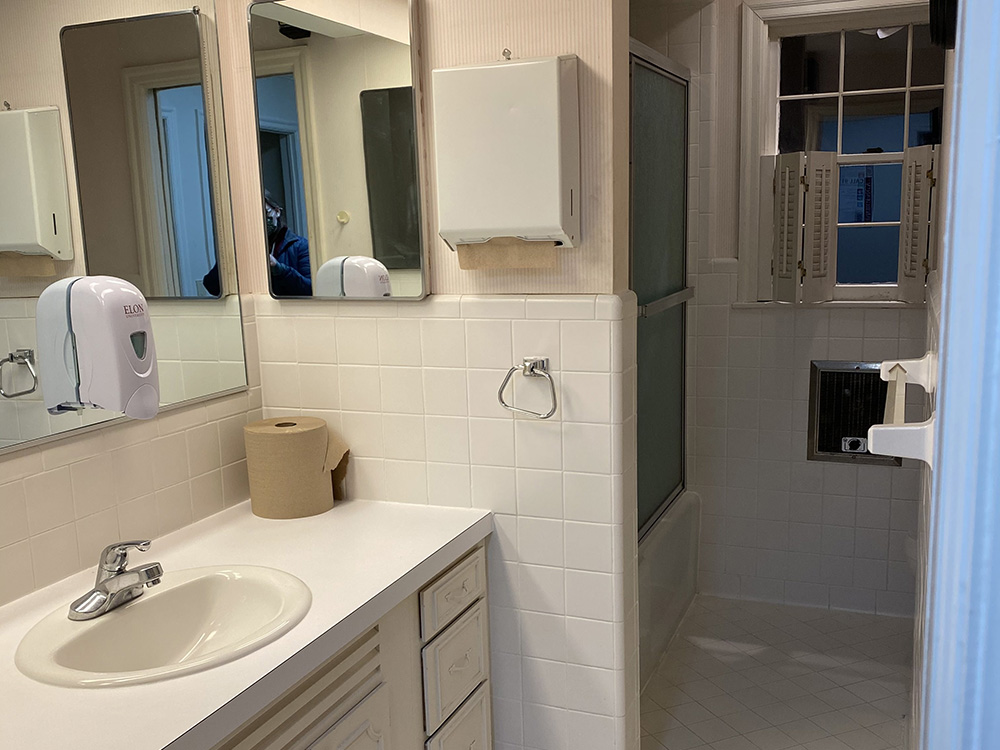 Bathroom
12 / 12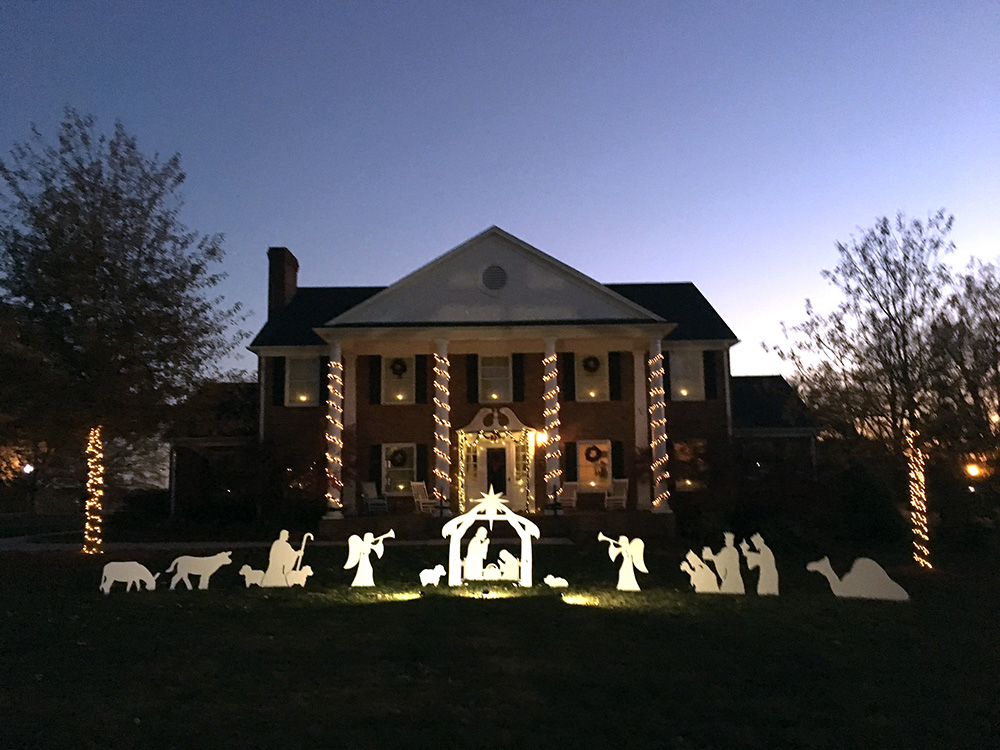 Holland House at Christmas
❮
❯
Highlights:
Live in an awesome house on South Campus that boasts some of the largest rooms at Elon
Cook your own meals in the full kitchen downstairs
Do laundry without leaving the house
Watch shows and sports in the living room with large TV
Be part of a smaller but positive social environment
You are welcome (not required) to participate in several social/bonding activities downstairs at the Catholic Newman Center, including dinners, movie nights, and game nights
You are welcome (not required) to participate in several faith activities to deepen your spiritual life on campus
Who can live there?
The Holland House is a coed residence hall open to rising sophomores through seniors. Student residents are not required nor expected to participate in the various Catholic Campus Ministry activities and programs held downstairs, but should have an open attitude towards the Catholic faith and maintain a welcoming and cooperative spirit of the house.
What is the facility like?
Second Floor Residences
Rooms include closet, full-sized bed, dresser, and desk for each resident
2 Full bathrooms
Lounge/study room
First Floor Building Amenities
Phoenix Card access back door
Front porch with rocking chairs
Full kitchen
Laundry facilities
Dining room
Living room with TV
Study/game room
Board room/study area
More details
Residents pay the Elon official housing rate per semester for their corresponding room.
Sophomore residents are required to select at least the 300-block meal plan. Juniors and seniors are encouraged to select a meal plan.
Students who have already signed a lease to live in campus apartments may not break their lease to live in the Holland House.
The Holland House is a substance-free community. Student residents will not be allowed to consume or possess tobacco, illegal drugs, or any illicit substances in the building, regardless of age.
I'm really interested! How do I apply?
Complete the online housing application!