CCM Locations
We hold Masses, programs, and activities throughout many areas on campus. You can normally find us in one of the following buildings.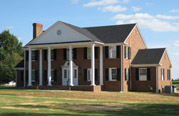 The Catholic Newman Center at Holland House is located on S. Antioch Avenue, on Elon's South Campus across the railroad tracks, behind Johnston Hall, in front of the putting green.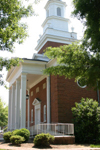 The Elon Community Church is located at 271 North Williamson Avenue, on the corner of Haggard & Williamson Avenues, across the street from Sloan and McEwen.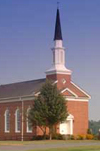 Holt Chapel is located on Elon's South Campus on S. Antioch Avenue, on the other side of the railroad tracks. Access to the building and our Eucharistic Chapel, the Portiuncula, is available by request to all Catholic students, faculty, and staff.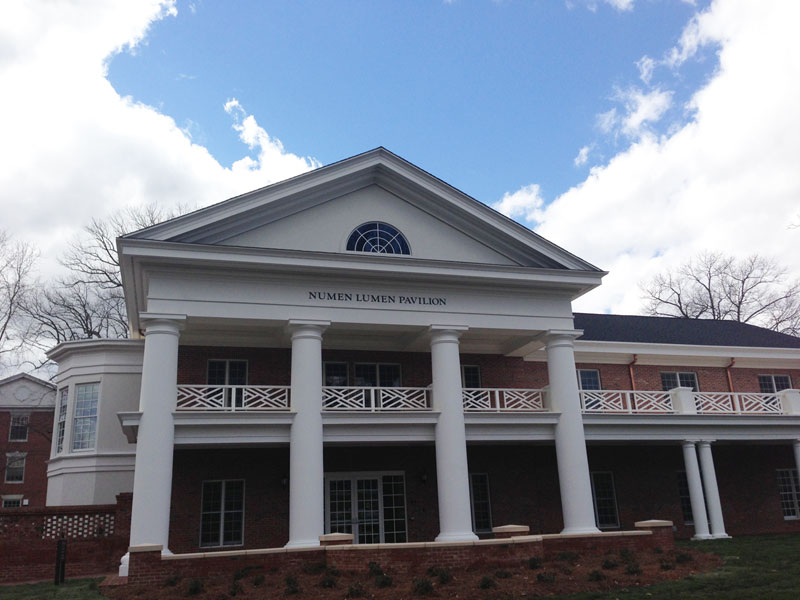 The Numen Lumen Pavilion - the new Multi-Faith Center at Elon - is where you can find the Catholic Campus Ministry offices. It is located in the Academic Village, at the intersection of Haggard and N. O'Kelley.
When classes are not in session at Elon, you may attend Mass in nearby Burlington. Blessed Sacrament Catholic Church is located 9 miles from Elon at its new location in Burlington. (Click here for a map and directions.)
1. Go south on Williamson Avenue, which turns into St. Marks Church Rd.
2. Turn right onto Boone Station Dr.
3. Turn left onto University Dr.
4. Follow the signs to merge onto I-40/I-85 towards Durham, on your right.
5. Take exit 145 for NC-49 toward Burlington/Liberty.
6. Turn right onto NC-49 / S Maple Dr.
7. Turn left onto Hanford Rd. The church will be on your right, a half-mile further.

Mass times: Saturday Vigil: 5 p.m., 7 p.m. (in Spanish); Sunday: 8:30 a.m., 10:30 a.m., 12:30 p.m. (in Spanish)