Alternative Break Trips
Join the trend and do something meaningful over your fall or spring break! The Alternative Break program has existed as part of Catholic Campus Ministry for several years and has grown greatly in the past few years. An Alternative Spring Break, or ASB, is a weeklong traveling, community living, and service providing trip offered as an "alternative" way of spending your spring break. Every year, CCM offers these opportunities to Elon students who want to give up a week off in order to serve the poor, the sick, and the underprivileged during Spring Break. CCM also offers a shorter trip during the fall for Alternative Fall Break, or AFB.
Spirituality, prayer, and reflection are an important aspect of each trip. With the time taken to reflect on the work the group has done as a whole, a greater appreciation is had for why these trips exist. God calls all of us to love and serve one another and to do justice. Catholic Campus Ministry is also called to develop leaders for the future of the Church and society. Elon CCM wants to give students the opportunity to experience life in a different culture, acquire a perspective on the global economy, gain a meaningful understanding of the universal Church, and serve all of God's children. Through these trips, CCM aims to instill in students a sense of social responsibility, leadership, and life-long service.
Elon Spring Break: March 17 - March 25, 2018
Make a difference over your Spring Break! Join CCM on one of our mission/service trips this spring and serve God's people. Our Alternative Spring Break trips are very rewarding and eye-opening experiences for all students who attend. Applications are now open! Thanks to a grant received this past year, CCM's 2018 Spring Break trips are completely free to students! Please see each application for more details, and contact with any questions.
Domestic trip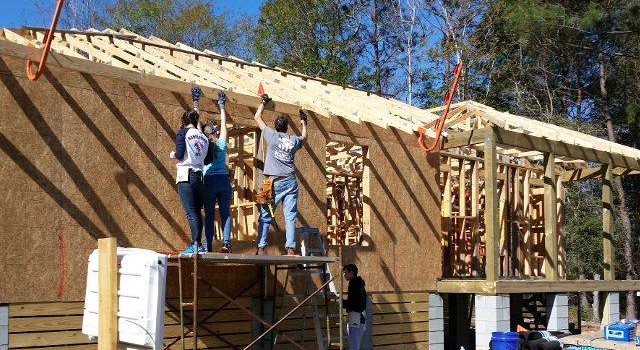 Where: Potential destinations include Jacksonville, FL; Charleston, SC; Asheville, NC; Appalachia, KY

When: Sunday, March 18 - Saturday, March 24

Focus: Affordable Housing

Join CCM this year as we return to Charleston, SC, to work with Habitat for Humanity's Collegiate Challenge. We will be staying and helping to build houses in the Mount Pleasant area.

Our Alternative Spring Break trips are very rewarding and eye-opening experiences for all students who attend. Students will also receive a day off to enjoy the surrounding area.
International trip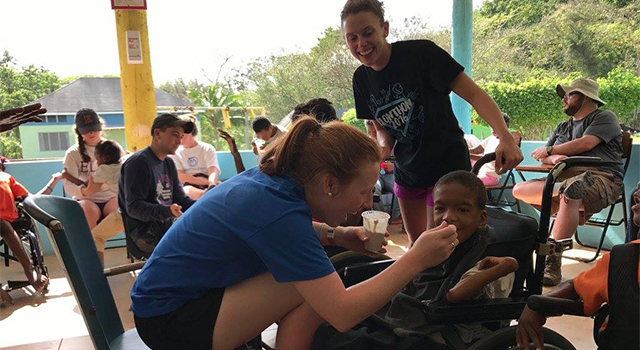 Where: Montego Bay, Jamaica

When: Saturday, March 17 - Saturday, March 24

Focus: Mission trip, poverty, orphanage care

CCM will return to Jamaica to work with Mustard Seed Communities. Participants will get to experience an authentic Jamaica; beyond the beaches and tourism, there lies large communities in need. Mustard Seed cares for children who are disabled, forgotten, abandoned, and marginalized. We will have the opportunity to interact with and help take care of the children. We will also participate in manual work projects in the community. Students will also receive a day off to enjoy the life and culture of Jamaica.
This application has closed.
Spring Break Leader
Apply to be a Spring Break Leader (SBL)! An SBL is a student participant in an alternative spring break program who has stepped up to a leadership role. This person is integral to the success of a spring break trip. Responsibilities of an SBL include working closely with the staff chaperone, ensuring logistics of the trip, and planning prayer reflections for every evening. Spring Break Leaders must have dedication, desire, and commitment to make each trip successful. If you have what it takes, please fill out our application!