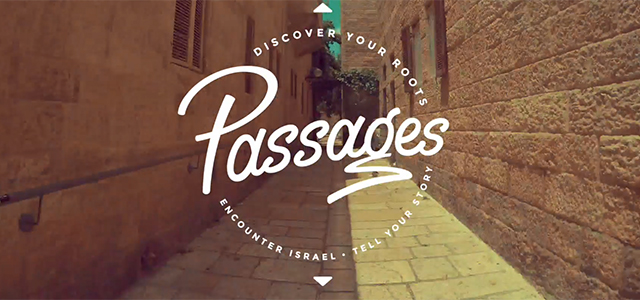 Join CCM and other Christian students as we journey to the Holy Land! The Passages trip, taking place this summer of 2019, is an amazing opportunity to visit the birthplace of Christianity - Israel. Sponsored by the Philos Project and the Museum of the Bible Foundation, Passages offers Christian college students with leadership potential a fresh and innovative approach to experiencing the Holy Land. Participants will encounter the roots of their Biblical faith first-hand and come face-to-face with the modern-day miracle that is Israel. Upon their return, participants will have opportunities to build upon their trip experiences by engaging in further leadership training, with an end goal of being an informed voice for both their Christian faith and for Israel. You can watch a video about Passages here: youtu.be/tUcFIUV03A0
The trip will depart on Sunday, June 9, 2019, and return on Wednesday, June 19, 2019. Passages participants are only responsible for covering three areas of the trip, which include: domestic airfare to and from the international hub located in New York City, a $750 registration fee ($200 refundable upon completion of the program!), and bringing $180 cash while in Israel (for a tip for the Israeli tour guide and driver, and several lunches). Airfare to and from Israel is included.
In order to be eligible for Passages, a student must fulfill the following criteria:
Enrolled as a full-time student
Identify as a practicing Christian
Have campus and church leadership experience
18-30 years old
Commit to both pre-trip and post-trip requirements (simple pre-trip course and at least 3 Passages NOW programs)
Book domestic travel to gateway city through Traveland
Provide the following documents during registration: Medical Clearance form (in case of pre-existing condition), Official or Unofficial Transcript, Letter of Recommendation from Christian faculty member or ministry leader attesting to their faith and character
Students who attempt to register for Passages but do not meet these criteria will not be accepted. For a complete list of Frequently Asked Questions, please visit the Passages website.
If you are interested in this trip, please complete the application found here. (You will have to create an individual account). The application is due Friday, February 15th. Please contact if you have any questions.